This article walks you through visualizing your KickFire data in an easily digestible and presentation-ready Google Data Studio report.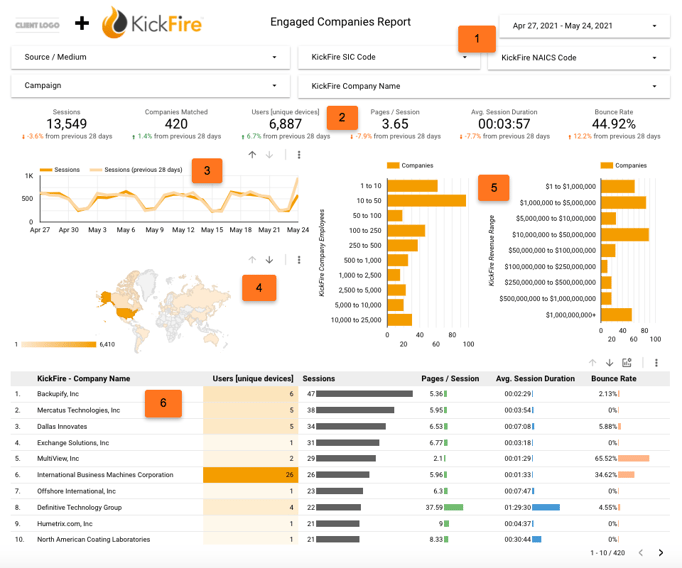 Utilize our standard Google Data Studio report to see your KickFire Custom Dimensions in an interactive dashboard that gives you the ability to:
Filter by date range, Google Analytic parameters (Source/Medium, Campaign), and KickFire Custom Dimensions, and other customizable parameters.
See analytics data, such as: Sessions and Companies Matched.
Compare Sessions by date range.
Drill down to headquarter locations of your visiting companies.
Filter visiting companies by employee count and revenue range.
See the companies that have visited your website and filter by Sessions, industry (NAICS/SIC), and more.