This article walks you through getting started with your new KickFire Prospector account, including essential steps like downloading and using the extension, and connecting your CRM.
How to Use KickFire Prospector
Download Prospector
Install KickFire Prospector from the Google Chrome Web Store for free.
Connect Your CRM
Under Settings, select the Prospector tab.
Select your CRM from the drop down menu and enter your CRM account credentials.


Click Save.
How to Use KickFire Prospector
Click the Prospector extension on your Google Chrome browser.

View real-time company information, such as: address, industry, employee count, revenue range, and more.
See the strength and influence of a company's website, based on Alexa ranking.
Follow and engage with a company's social media profiles.
Easily view the technologies and services used by a prospect.

Click Import to CRM to send the company straight to your CRM.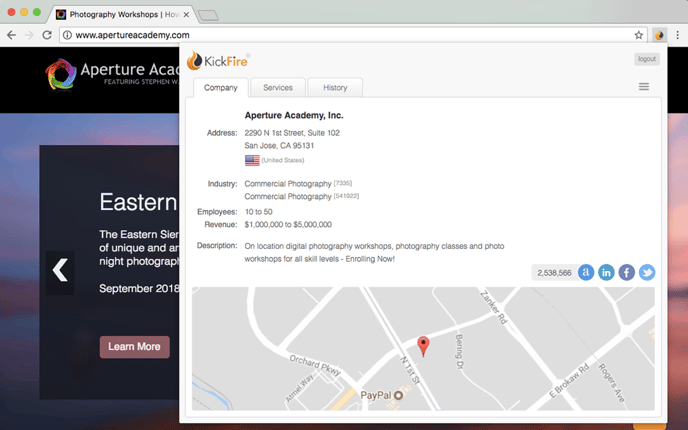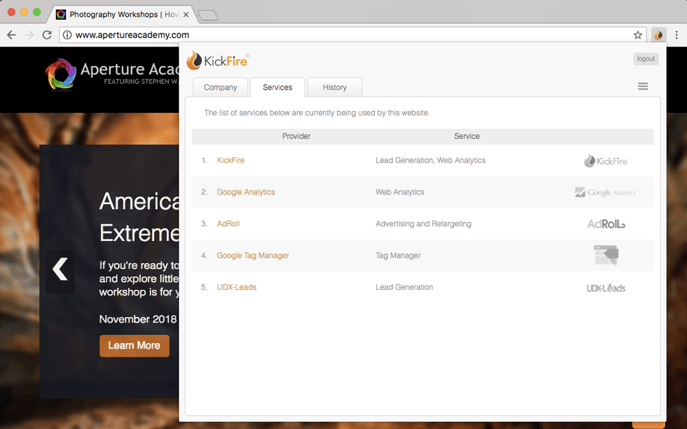 You may also configure which KickFire product you would like to use upon log in and which tab you would like Prospector to open first. To set up your default product and tab,
log into your KickFire API account
, click on the Preferences icon and select Settings.